We are WIFI and Fibre
Read more about our legendary company 
Legends Connect is a Gauteng-based internet service provider striving to connect the masses to the web, with high-speed, uncapped internet.
WHO WE ARE
LEGENDS CONNECT
Legends Connect is a fully-fledged licensed Internet Service Provider (AS327893) based in Gauteng, South Africa.
We are a service-driven company that believes in honesty and simplicity. We try our best to reflect this in our product offerings by making them simple to understand and transparent. We're passionate about connecting people to the world wide web and have been doing so since 2015.
We're proud to bring our fast and affordable WiFi and Fibre packages to under-serviced areas across the Eastrand, where we have already connected over 5000 homes and businesses.
Backed by a team of world-class technicians, we will tailor a solution to meet your needs.
Our mission and vision
Our mission is to be the public's first choice of internet service providers, living up to our clients' expectations by not only providing exceptional customer services, but also a superfast and reliable internet connection. Our national team of industry experts is dedicated to our vision of bringing access to the world wide web to the unconnected and under-serviced areas of South Africa.
Why Legends Connect?
Choosing an Internet Service Provider can be a daunting task, with mountains of paperwork and T's and C's leaving you feeling hopeless and frustrated. At Legends Connect, we're focused on providing our clients across South Africa with the best value for money, and strive to make internet connectivity as easy as possible.
We offer a range of customised affordable packages to suit your needs.
We have excellent customer-oriented sales and after sales services.
Our support team is available everyday between 08:00 - 22:00.
We've designed our very own App to support customers as quickly and efficiently as possible.
We offer a stable and fast Internet connection.
We offer a free site survey.
We offer a F.R.E.E. service
Fast, Reliable, Effortless, Effective
Fast
Signing up with us is quick and easy.
reliable
 Our stable connection won't let you down.
effortless
Our support team is available every day between 08:00 – 22:00.
effective
 Our Legendary connectivity will meet your desired internet needs.
OUR PROUD PARTNERSHIPS
With major industry partners, you can be reassured that with Legends Connect, your connectivity is our priority.
OUR OFFERINGS
Connect your home or business with our affordable packages. Click on an icon for more info.
Fibre
With various last-mile fibre providers, your journey starts now.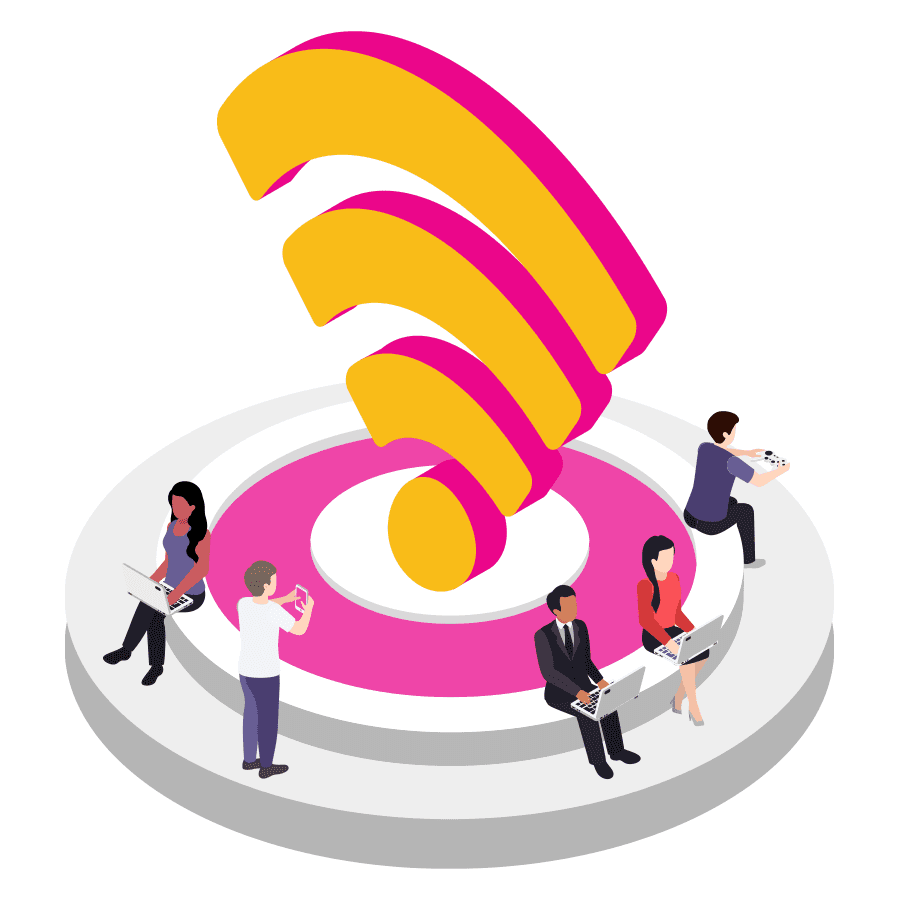 Wireless
Our high-speed network will get you connected in no time.
LTU
Get fibre speeds on our wireless microwave connection.
VOICE
Our VoIP offering allows you to use your Fibre internet connection to make calls.
ON PROMOTION
View our current specials and get connected!